Why heal the Inner Child?
You can't necessarily fix your inner child because, unfortunately, time machines aren't invented yet; but you can help it heal it. 
If you're wondering the point of doing this work consider a child that is suffering from a wound, and you do nothing to help them. How do you feel ignoring the needs of this child? How would the child feel? Wouldn't they continue to suffer until the wound was healed? 
Well, this is how your inner child feels, and their wounds can affect you well into adulthood.
When a young child experiences trauma or suffering, wounds are created that must be healed. This healing can be accomplished immediately following the trauma or event if the child has a parent who takes steps to reduce the damage caused by the situation. If that's not the case, the wounds don't heal, and they can cause disruption in adulthood. 
Healing the Inner child can put an end to this internal suffering. So, it's not a question of why heal the Inner Child but when will I feel ready to take this step?
Do you feel ready?

T.C.
"My Inner Child Program experience with Brionna was wonderful. Embarking on a challenge like this can be pretty overwhelming, but she did an excellent job setting context, taking it slow, and providing lots of opportunities to ask questions. I was able to address and heal from childhood situations that I was not aware were present. We are both located in different states, and the option to conduct these sessions online worked out great for me. I highly recommend this program for anyone looking to bond with their inner child."

C.H.
"I was recommended to Brionna by my therapist after wrestling with my childhood for years. I knew a little bit about inner child work, but it was becoming apparent that my formative programming was creating issues in my present life and I was still at a loss for how to address it and find some closure. Brionna Murray's Inner Child Healing course was just what I needed at that pivotal point in my life. It's hard for me to open up to new counselors, but talking to her felt like talking to a friend, she is so attentive and caring, that I quickly let my guard down and found myself talking a mile a minute, even about things I would never tell anyone. Her guidance was gentle so that she could keep us on task without me feeling rushed or unheard. The course incorporates journalling, talk therapy, vivid guided meditations and a variety of practices meant to help one reconnect with, forgive and love their inner child and the wounds they've acquired from others. The workload is light but often had profound results. Sometimes it incorporates tapping into one's creativity as well, so it's not all intense and heavy."

N.K.
"I consider myself blessed to be part of this unique soul nourishing workshop with Brionna. I evolved so much during this workshop that my heart fills up with joy just by thinking about it. My inner child healed so fully with Brionna's compassion and wisdom. I loved how the sessions are designed with ample time for discussion, meditation and clearing work and for holding space for me and my inner child. Everybody needs inner child healing and this workshop is comprehensive and you will leave with meditations and tools to connect to the needs of your inner child. I wish this workshop as a blessing for everyone. It is a must for anyone in the self healing journey. I would recommend it 10/10. Thank you Brionna for showing up as an angel guide for me."
**Course Disclaimer**
This course is not designed to replace therapy. It is highly recommended that you are working with a mental health therapist while diving into this deep trauma work. The work is vulnerable so make sure you are staying mindful to your trauma responses and working closely with your own personal therapist, friends, family, or support group.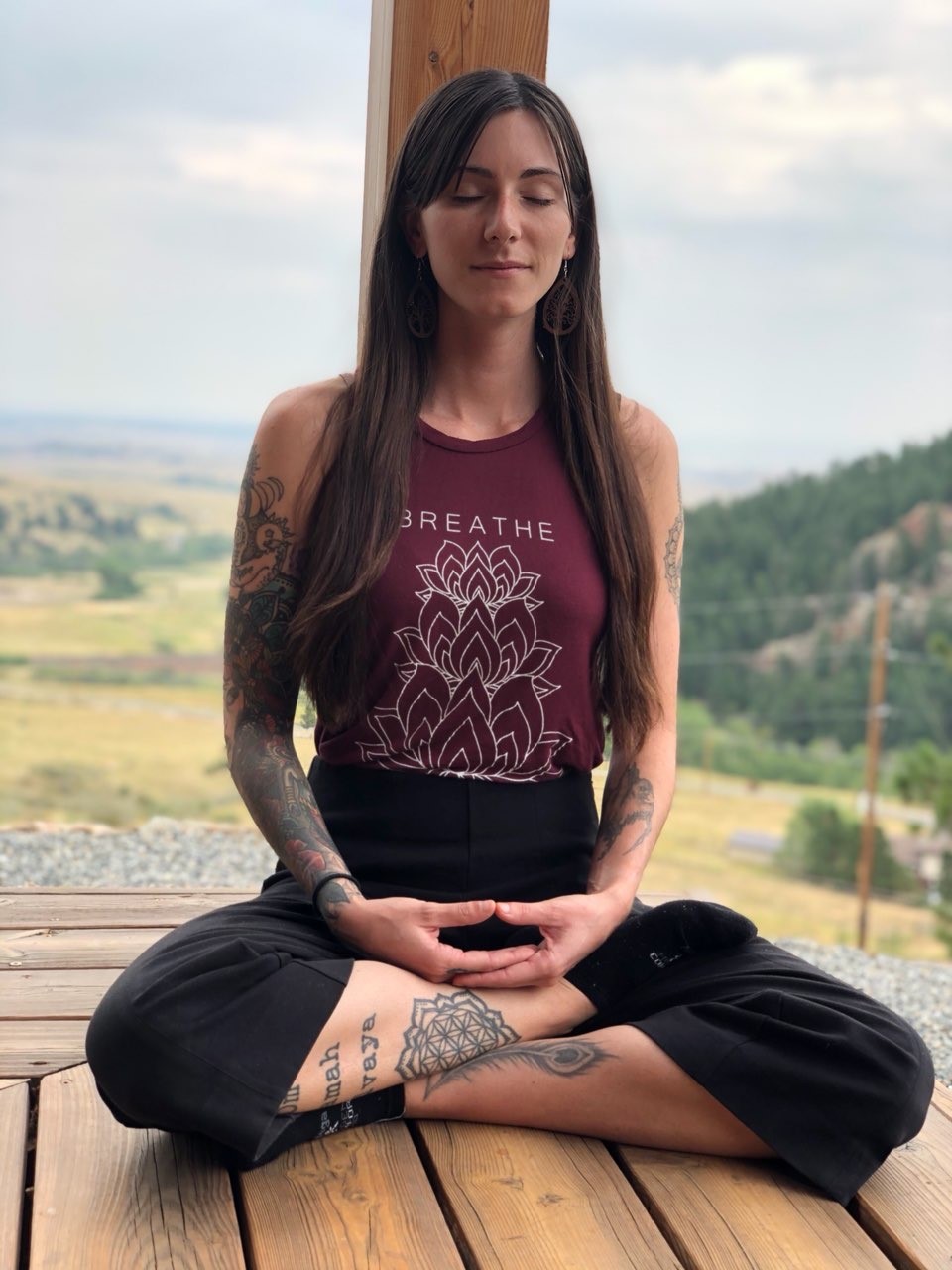 About the Course Creator
Brionna Murray, MSW, SWC, CLC
(She/her/hers)
Brionna Murray is a psychotherapist and life coach in her private practice, Wholly Healing Therapy LLC. Brionna has been serving others in this way for 4+ years. She has her Master's degree in Social Work from the University of Denver and is a Certified Life Coach and Certified Spiritual Life Coach.
She is dedicated in guiding others to heal old attachment wounds through Inner Child Work. This became a passion of hers through her own Inner Child Healing journey that began almost 10 years ago. She believes that the disconnect in fully growing and healing in present day can be resolved by nurturing and honoring our younger, child parts. Once we do that, meeting your authentic and whole self (the adult you) becomes an attainable and realistic task. All of Brionna's work is inspired by the writing of others and her own personal journey of reclaiming her Little Brionna.
She is accessible and available for you so don't ever hesitate to reach out if you come up with questions, comments, or concerns.
Check your inbox to confirm your subscription